Spend more time with your family and less time in food preparation by using innovative yet safe kitchen tools. With the right gadgets you can chop, slice, dice or mince with minimal effort and make cooking more effective and comfortable. Check out these must-have utensils that will bring the joy of cooking back into your home.
1. Spirelli Spiral Cutter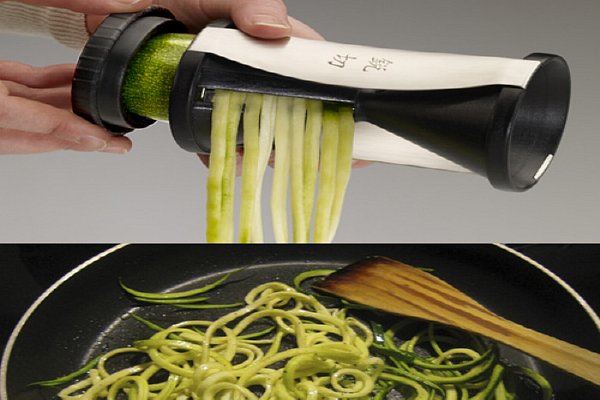 Kids don't really like to eat their vegetables. It's hardwired into young minds. What if you could make vegetables look like spaghetti? Place vegetable such as carrots or zucchini inside this contraption and twist to create julienne strips you can then stir fry.
2. Strawberry Slicer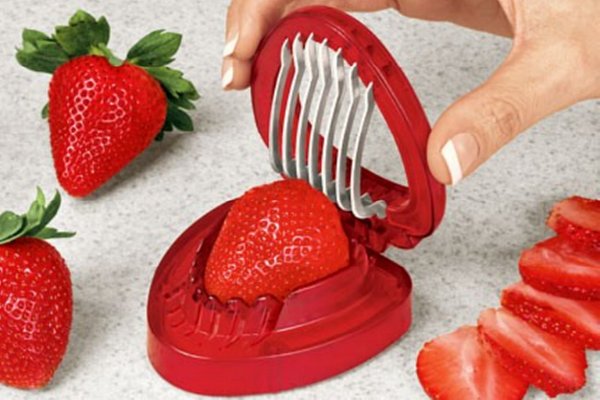 If you want to cut strawberries perfectly without using a knife, look no further. This cute strawberry shaped slicer has a stainless steel blade. With one quick downward stroke a strawberry is cut into perfectly even slices.
3. Equalizer Multi-Blade Rocker Pizza Cutter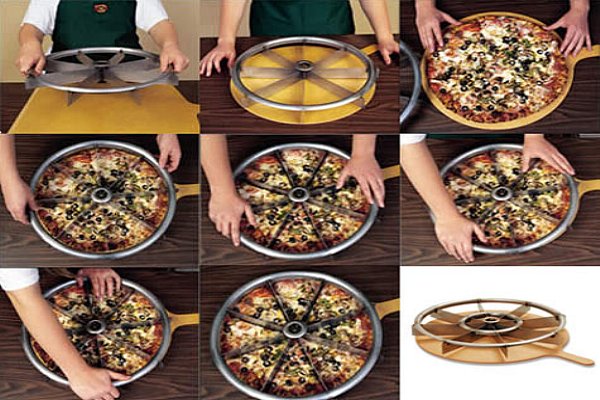 Mayhem ensues when one slice of pizza is bigger than another – not fair! Save yourself from future headaches with Equalizer Multi-Blade Rocker Pizza Cutter. Place cutter on top of pizza and press down. Easy-Breezy-Equal.
4. Pineapple Corer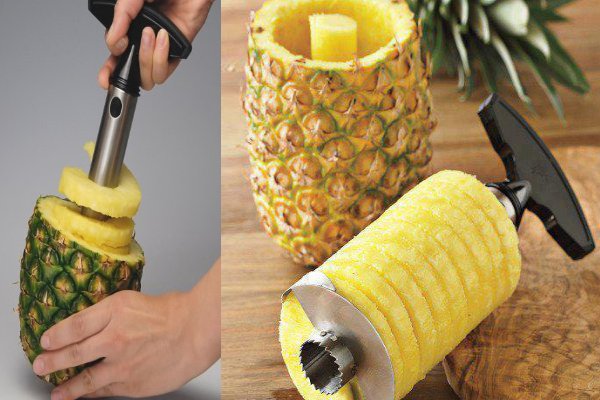 How long does it take you to cut, slice and core a pineapple? With this innovative fruit slicer you can cork-screw a pineapple in less than a minute and retain the juice. The gadget is dishwasher safe and made from durable stainless steel with a medium-sized blade.
5. Yolkfish Egg Yolk Separator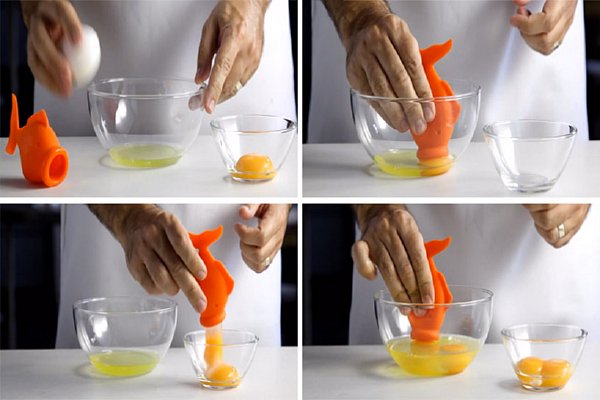 Trick your family to help in the kitchen with this Yolkfish squeeze toy. Okay, it's not a toy, but don't tell the kids. Place eggs in a bowl. Squeeze the fish, and then bring its lips to the yolk… Gently. UN-squeeze. Gulp. Squeeze again to release yolk. Such fun for everyone!
6. Jokari Healthy Portion Control Cheese Grater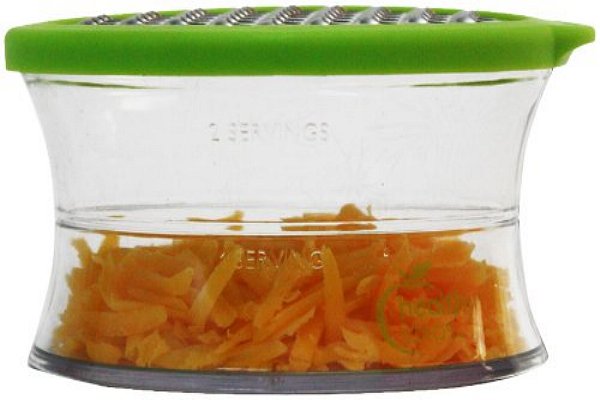 We love cheese, but don't realize how much to grate for a single serving. With Jokari Healthy Portion cheese grater you grate one or two servings at a time. The clear plastic bin allows you to see the amount of cheese captured inside the hopper.
7. Spaghetti Measurer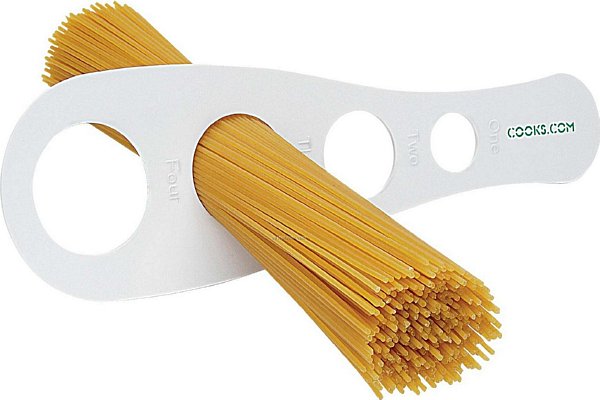 Pasta night for one, two, three or four and you need a kitchen tool designed with 4 measurement holes to give you the exact amount of spaghetti. No more waste. Only time to taste and enjoy
8. Talisman Cherry Chomper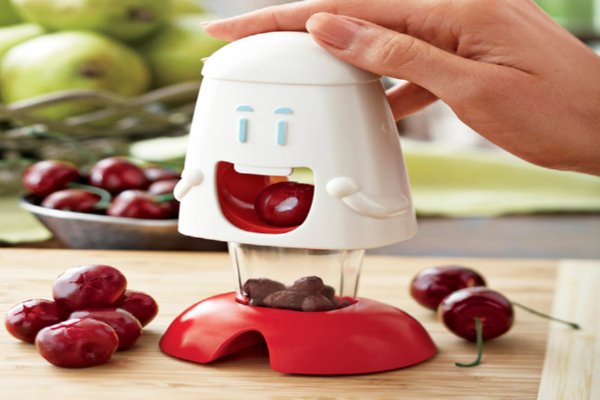 Life is a bowl of cherries with pits. Whether you bake pies or like to eat cherries; this device is simple and safe to use. Place a cherry into the mouth, press the top and it's done. Pits-Be-Gone!
9. Smart Embossed Blender

Hand blenders are hard to use, but this high-tech gadget has small embossed bumps on the handle which changes speed with the consistency of your fruits or vegetables. No more guess work when your smoothie is ready to drink.