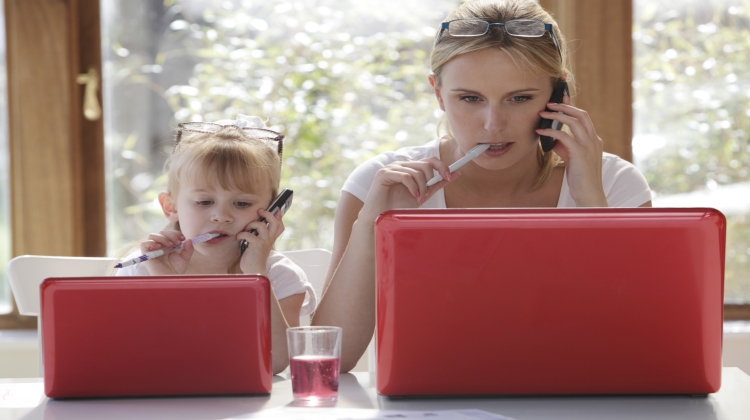 Direct sales are an accessible entry point for stay at home moms who are interested in dipping their toes into the entrepreneurial waters while taking on minimal risk and expenses.
You've heard of direct sales before. Tupperware, The Pampered Chef, Amway… There are no shortage of companies using direct sales as a means to market their products and services.
Don't confuse direct sales (also known as multi-level marketing) with pyramid scams. What separates direct sales from pyramid scams is this: legitimate direct sales companies seek to make money with you, while pyramid scams aim to make money from you.
The reason most moms don't make much money as direct sales associates is because they run out of people to sell their products to after they have pitched their family and friends.
Aggressive pitches do have the potential to alienate those close to you. They may feel uncomfortable having to turn you down if they are not interested. This is why it's best for you to choose a product that you find legitimately useful and only offer it to people who serve to benefit from it.
When you are mulling over the direct sales opportunities we've picked out for you below try to choose a company which offers products that you love, that your family and friends will love, and other stay at home moms will love.
Also think about where you can find other stay at home moms who will be interested in buying a product from you:
How will you reach them? Why will they buy from you? How can you continue to spread the word and/or earn return customers?
Your answers to these questions will determine your success in direct sales.
Here are 3 reputable companies offering great products catering to moms. Each of these companies utilize direct sales to increase the reach of their products.
Tupperware – The long time leader among popular direct sales companies. Tupperware claims a Tupperware party is started every 2.2 seconds. That's pretty crazy.
You already know what Tupperware sells – durable plastic containers for storing food, sippy cups, and all kinds of other kitchen storage items.
Tupperware offers a 25% commission to its consultants and requires you purchase a "Business Kit" for $79.99, or an "Executive Business Kit" for $119.99 to get started.
Scentsy – A major leader in the selling of fragrance products in the direct sales markets. From candles to air fresheners, perfume to soap, Scentsy offers dozens of products that smell good.
You earn 30% commission on selling Scentsy products and need only to purchase the $100 starter kit before you're ready to go.
The Pampered Chef – Creator of high quality cookware. Just about anything you could ever need in your kitchen is sold by this company.
Commissions from Pampered Chef start at 20% and can go as high as 25% if you sell more than $4,000 of products in a single month.
Direct sales present stay at home moms with an opportunity to make money selling products other moms are already buying at big box stores. Having your own sales parties can be beneficial for you, and your friends/customers.
This is just one of the many ways moms can make money. Stay tuned for more!