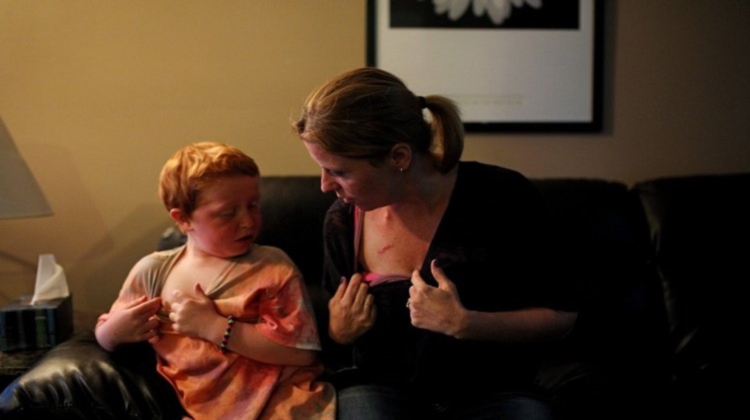 Cheryl Mauthe is a single mother of two children; Colin, and Emily. While most families experience many of the same parenting problems like sharing, or bickering between siblings, Cheryl has her hands full trying to ensure her daughter doesn't feel left out, because she is the only one in their house without cancer.
Between chemotherapy, countless doctor's appointments, and many surgeries, this mother and son duo have quite a special bond. Colin, 6 years-old, was diagnosed with leukemia in 2012. Two years later it was Ms. Mauthe, who was diagnosed with breast cancer.
The family agreed to have photographer Tim Smith document the family's story. Cheryl liked the idea of having many photos of the family together – photos her family could remember her by if she ever lost her fight with cancer.
Despite the unfortunate hand she was dealt, Cheryl was determined to make the most of it:
"I tried to make sure that we didn't live in the cancer world," Cheryl said. "We focused on the little moments and what made us happy: going to the zoo, the fair, birthday parties. It's hard to find the good when you're surrounded by tragedy, but when you have two children looking up to you, you forget all of your pain and stress. They deserve the best mom possible, and that's what I tried to do."
Cheryl has recently been declared cancer-free. We hope Colin receives the same news very shortly.
Now would be a good time to go and hug your family.