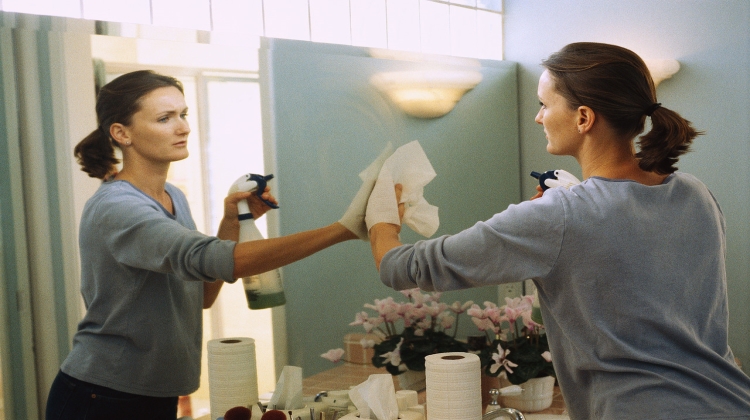 As stay at home moms we are busy people. Every day there is a unique mix of surprise chaos and expected chaos, but always a little bit of chaos. While we have adapted to this lifestyle, either by choice or necessity (I'm not sure which yet) it makes it difficult to make money.
Believe it or not there are jobs for stay at home moms that can accommodate us. We've already gone through a bunch of the online jobs for moms so today let's talk about some offline options any SAHM can make money from: odd jobs.
Making money through odd jobs is pretty self-explanatory. We're going to find people in need of simple services that we're able to complete for them.
5 years ago finding these jobs would have been much harder. You would likely have to scour Craiglist and other classifieds – which still works, but you have to wade through a lot of gargage to find the gems.
We're going to be using 3 websites to get our leads: Task Rabbit, Gig Walk, and Uber.
Task Rabbit – Likely the best fit for most stay at home moms. Task Rabbit is an offline micro-job platform that allow everyday people to outsource tasks they don't want to do, or don't have time to do, themselves.
You can find work cleaning houses, running errands, hanging shelves, etc, everday household things you've probably done (for free) a thousand times already. The vast majority of tasks on Task Rabbit are mom-friendly.
Gig Walk – A place for retailers to post tasks for consumers to complete. The kind of tasks you'll find involve making sure certain products are within a certain price range, ensuring that marketing events are done accurately and on-time, and checking to see if specific products are being displayed in certain locations.
There is generally low volume of work on Gig Walk but be sure to check if there are any gigs in your area. Gigs can be refreshing because it's non-traditional work you've probably never done before. You might find it fun.
Uber – This one you've probably heard about before. Uber is a service that connects people with cars to people who need a ride. It has grown from a small company filling a small demand into a massive phenomenon that even celebrities are using.
It works like this – you get in your car, turn your Uber status to online, then start receiving requests from people nearby who need a ride. You pick them up then drop them off at their destination. No money changes hands during this process!
Instead, the rider is charged on the credit card they signed up with. I assume this avoids any awkward confrontations about "forgetting a wallet". Drivers get paid on a weekly basis by Uber.
Uber does have fairly strict requirements. First off, your vehicle must be a 2006 model or earlier. Uber has also recently required drivers in some areas to go through a car inspection. Understandably so.
The average Uber driver makes $19.04 an hour, but that sways heavily based on location. In New York, the average sky rockets to $30.35/hour, but in Chicago, it's just $16.20/hour.
–
That's 2 odd job marketplaces and an app that lets you work as a taxi driver whenever you want. That should be enough to keep you busy for a while.
If these opportunities don't fit (super small town, anyone?) you probably have to take a pass on this post. Check out our SAHM jobs page for more ideas. You'll find something there.
Have you used these apps/services before? Which one is your favorite? Let me know how it went in the comments below.