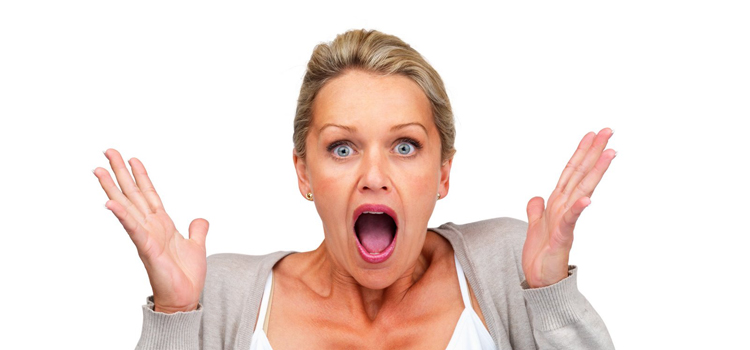 Most mothers agree that the world is full of hidden dangers. And while we would like to think that we are ready for anything that comes our way, the truth is that unexpected situations, accidents and emergencies are lurking around every corner for parents with small children.
One mother saw this first hand and created a product for moms to utilize all over the US.
I feel better knowing that should an accident happen or if a child gets separated from their parents there is an easy way for them to be reunited.
"When I first saw the child standing there all alone, I was mortified. I kept looking around for her mom or dad, but didn't see anyone. I could tell by the look on the child's face that she was lost. And all I could think about was; what if that was my child? I would totally be freaking out…" stated Kimberly, a Stay-at-Home-Mom turned business owner.
"Then I had a revelation. I realized that this type of scenario happens all the time and I thought to myself. What if there was a way for young kids to help themselves in an emergency situation. And just like that Child Safety Tags was born."
The concept behind these Child ID Tags is nothing new, other companies having been doing tags for years. However, these tags are much more functional, attractive and are used in a different manner.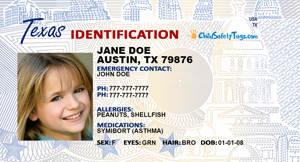 The tags are like little drivers licenses, so they look really cool and are built to last. But more importantly they display important information on them for things like allergies, medications and emergency contact information.
They also leave off sensitive information like home address for extra security. The tags are not readable from a distance and are recommended to be used inside your child's bag.
However, the biggest difference (and what makes them truly useful), is that they attach to the child and/or their stuff. So, if they get lost, separated or suffer an accident they simply give the tag to an adult allowing for a quick resolution to the problem.
Parents simply slip them inside a backpack, purse or pocket and they are ready to use at all times. The versatility makes them perfect for summer camps, theme parks, sporting events and other activities.
"I first made them for my daughter and her friends and they were a big hit. My daughter's classmates thought they were really cool." Kimberly recalls. "I was really surprised. It wasn't long before I had other moms asking where they could get them." she said.
At that point, I decided we should sell these to help keep kids safe and moms sane at the same time. So, it just kind of grew from there. We don't make much profit at all…
Now, Child Safety Tags sells tags in all 50 states and is about to launch in Canada as well. Their website allows you to create and preview your child's tag in real time.
One downside to the process is that you need to use a desktop computer and have a high quality image available of your child. Using a mobile device is a bit cumbersome. I was told there is a mobile version in the works, but it is not available as of yet.
As mothers all we can do is expect the best, and prepare for the worst. After all what is $20 dollars, compared to your child's safety?
For more information go to: http://www.childsafetytags.com